Music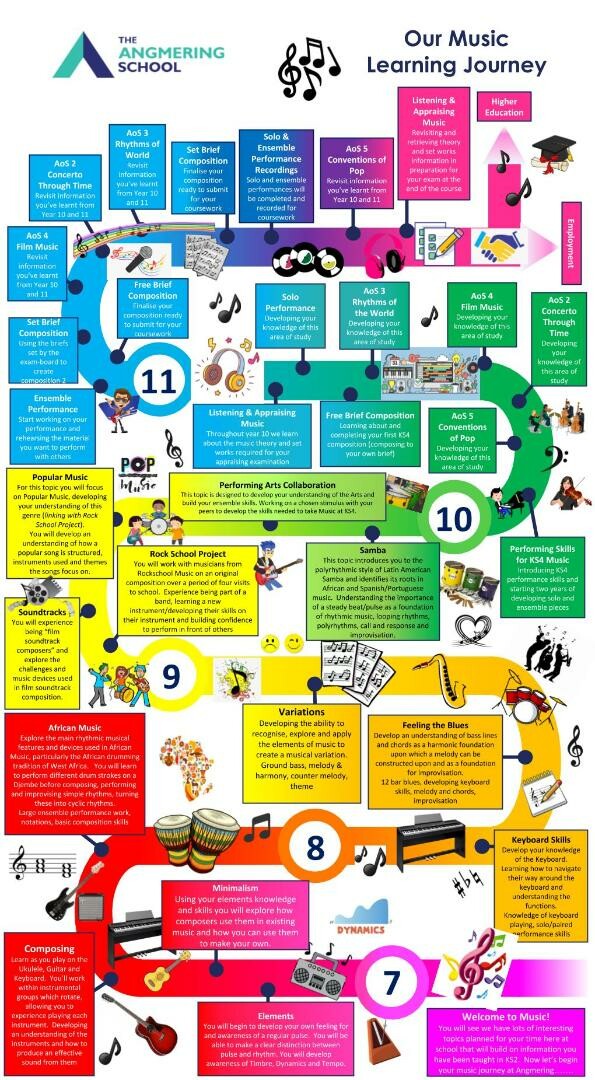 MUSIC - Level 2 RSL Music Practitioner
KS4 MUSIC
Rockschool Music Practitioner Level 2 - Performance
100% coursework modules
Overview - 
In KS4 Music we follow the Rockschool Music Practitioner level 2 course.

This qualification is designed for learners wishing to gain knowledge and skills within the sphere of music performance and associated music industry disciplines. The qualification allows learners to develop their performance capabilities and increase their aptitude on their given instrument, gaining an effective knowledge of event organisation, rehearsal techniques and the contextual background to their chosen genre and style.
In undertaking this qualification, learners can acquire:
experience in planning, executing and analysing a music performance

the ability to develop and hone their performance within a rehearsal space

knowledge of planning, promoting and running a live music event

a greater understanding of music and the responses it elicits in an audience

the ability to initiate and develop compositions and accompanying lyrics

an understanding of how a performing artist builds and maintains an audience 
The knowledge and skills acquired by performers undertaking this course will enable learners to progress into further studies equipped with a greater aptitude for performing in a range of situations and with a deeper knowledge of the wider skill set and associated requirements, which come with being an effective performer.       
How is the course assessed?
In year 10 students work on ensemble and solo performing, building up suitable repertoire to an assigned criteria. You will have time to practice your instrument integrating it with your peers and cover a range of popular genres. 
In year 11 you complete three assignment modules, two internally marked and one externally assessed assignment to complete the course.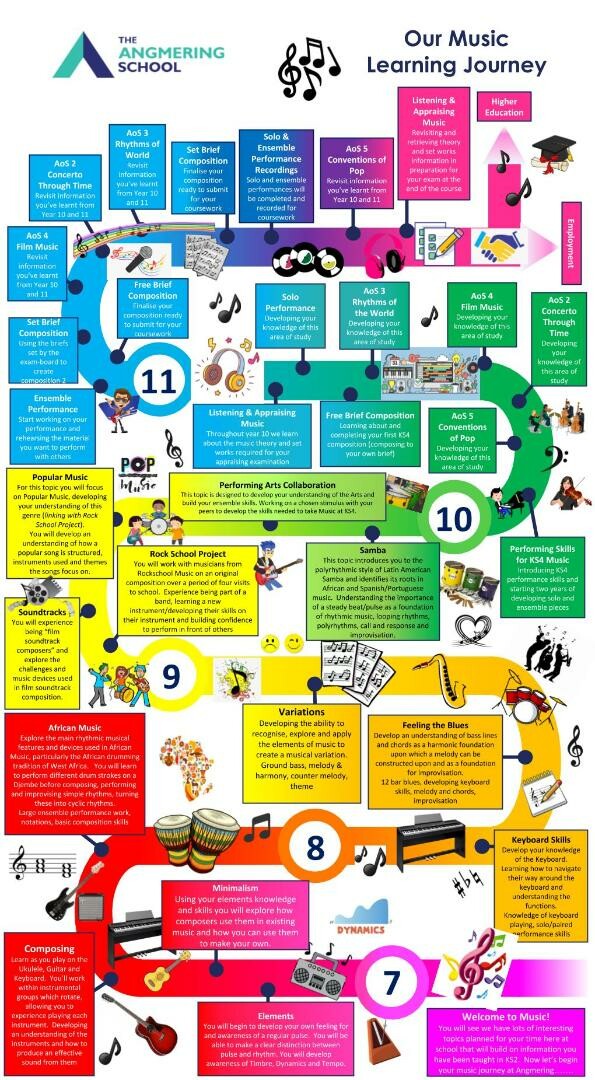 Please see Mr Godsmark for more information regarding KS5 options.